Benefits of Restoration Services for Your Commercial Roof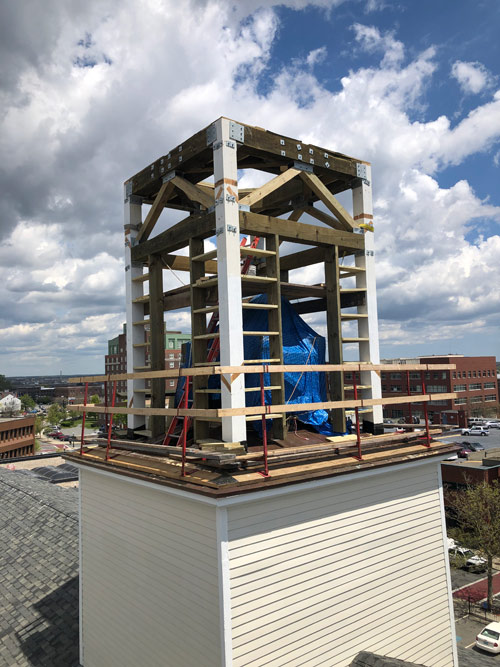 Commercial roofing materials are designed to last for years with leak-free performance. However, when it comes time to repair or replace your roof, remember you have a third option: restoration. Find out how you can enjoy the benefits of restoration services for your commercial property in the Boston area.
Improved Energy Efficiency
As your roof ages, insulation ages and deteriorates along with it. Even if you aren't experiencing any leaks or noticing significant damage, you can benefit from restoration services. Reduce your utility bills with a coating, repair, or other restoration feature by a qualified, local roofing contractor.
Tax Benefits
Maintain and repair your commercial roof to enjoy tax benefits for your company. Maintenance expenses may be tax-deductible, particularly if they add ENERGY STAR qualifications to your building. Check with your local contractor to see how you can afford roof repairs with tax benefits to reduce the overall investment of your commercial roof services.
Warranty Coverage
Some restoration services are required to continue your manufacturer's warranty, while some roofing contractors offer additional warranty coverage with restoration services. Ask your local contractor about your roof warranty information and see how you can add to your warranty length or coverage.
Improved Safety
A restored roof is a safe roof. With expert repair services you can prevent a roof collapse, leak, or other major issue. Schedule a professional roof inspection service to determine the state of your existing structure and whether you need repairs. Preventative maintenance is far more affordable than emergency repairs, so be sure to schedule prompt maintenance.
Receive an Estimate Today
Work with a leader in commercial roof repair and restoration services near you. Contact John F. Shea for a free estimate and more information on how you can invest in your commercial roof. Don't wait until you have an emergency, but enjoy quality repairs from a leader in commercial roofing in the Boston area. Call 617-648-5757 or email us today to learn more.