Keep Your Commercial Roof Safe This Winter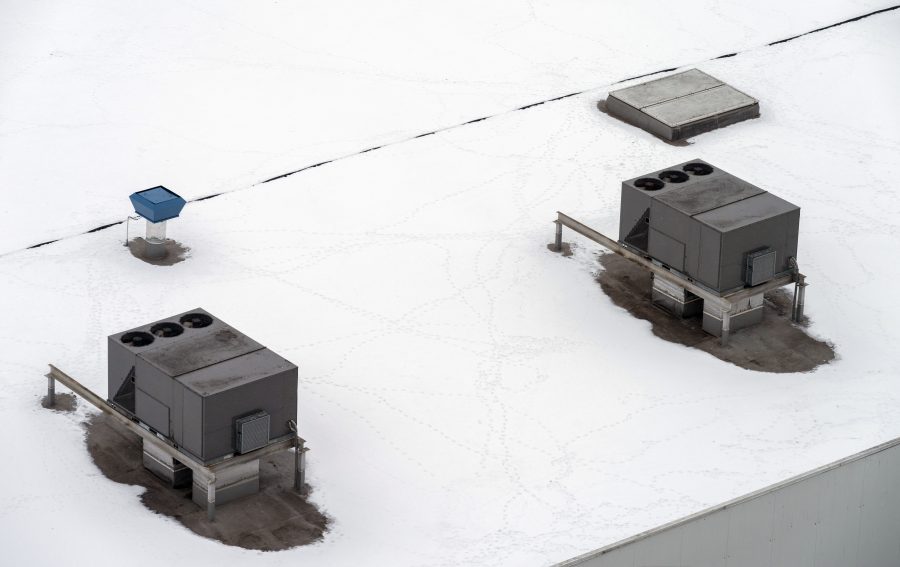 Winter Weather Woes for The Commercial Roof
The winter can be hard on commercial roofs in the Boston area. We get everything from hard freezes to heavy snows. All of this harsh weather has the ability to exploit weaknesses in older roof systems and even cause damage to newer roofs. We recommend commercial properties schedule a roof inspection before the cold weather comes. This is the best way to identify potential problems and to make minor repairs before they expand into something major. It is a good way to save some money and to sleep easier when a big storm hits the area.
Avoid Roof Leaks
A leaky roof is never good, and it's twice as bad in the winter. Winter weather can make it harder to access the roof and complicate the repair process. Our professional roofers are up for anything, but engaging in these preventative actions could save you a lot of trouble:
Make sure the exterior drainage system is free of debris
Schedule a roof inspection ASAP, if you haven't already
Be certain the inspection includes seals around HVAC systems
Watch out for ice dams on the roof and downspouts
Don't allow heavy snow to pile up on the roof
Wintertime roof damage puts a damper on the otherwise cheery holiday season, but most problems can be avoided with a little foresight.
Consider Comprehensive Roofing Solutions
Some businesses only think about their roofing systems when something goes wrong. At John F. Shea, we recommend an approach that seeks to avoid major problems by monitoring the roof regularly. Our customers include companies with large roofing systems, and we look to save them money by detecting and repairing problems early before they cause major damage. We can also let you know if your roof will need replacement in the near future, allowing you to plan and budget in advance. Call 617-648-5757 or email us today for all of your commercial roofing needs.