Why Choose John F. Shea For Your Roofing Needs?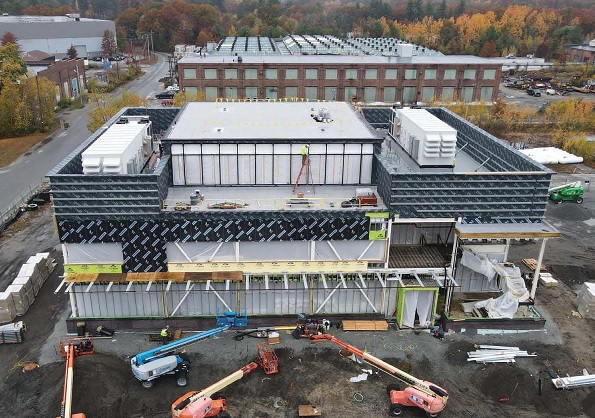 Make John F. Shea Your Go-To For Roofing Services
For over 100 years, John F. Shea has been making the city of Boston safer and stronger, one commercial roof at a time. Partnering with various property owners throughout the New England area, we are committed to offering comprehensive solutions for every roof, whether it's historic or brand new. Why should you choose us for your roofing needs?
Experience You Can Count On
One major factor that has come out of being in business since 1917 is experience you can count on. Our portfolio contains maintenance and repair, new construction, replacements, and historic restorations. With that experience, your property is protected to a degree you can trust.
Safety That Hits at Every Level
You can never be too safe when working on a roof, and we take that seriously at John F. Shea. Every step of your roofing project will conform to the highest safety standards with oversight that has multiple layers. With a safety committee that meets each month, we are always looking for ways to improve.
Unbeatable Team Spirit
Our team members are just as committed to your roof as you are. With a spirit of unity and dedication, each of our team members have been properly trained and are consistently looking for new ways to make the roofing process run more smoothly. Our team members are easy to approach with any questions, and we're happy to walk you through the process of your roofing service.
Expectations That Are Always Exceeded
Something that truly sets John F. Shea apart is our ability to work on several projects at one time without stretching ourselves thin. Even with the capacity of jobs we handle at one time, we are constantly exceeding expectations.
Contact Us To Learn More
When you're in the market for roofing services, you can count on the professionals at John F. Shea. Call 617-648-5757 or email us today to learn more about our company and our services.